Cyclic Analysis#
This example creates a bladed disc using parametric geometry of a cyclic sector and then runs a modal analysis on that cyclic sector. We then post-process the results using the legacy MAPDL reader and finally generate another cyclic model using our parametric modeler.
Our first task is to create a simple cyclic model with 7 sectors.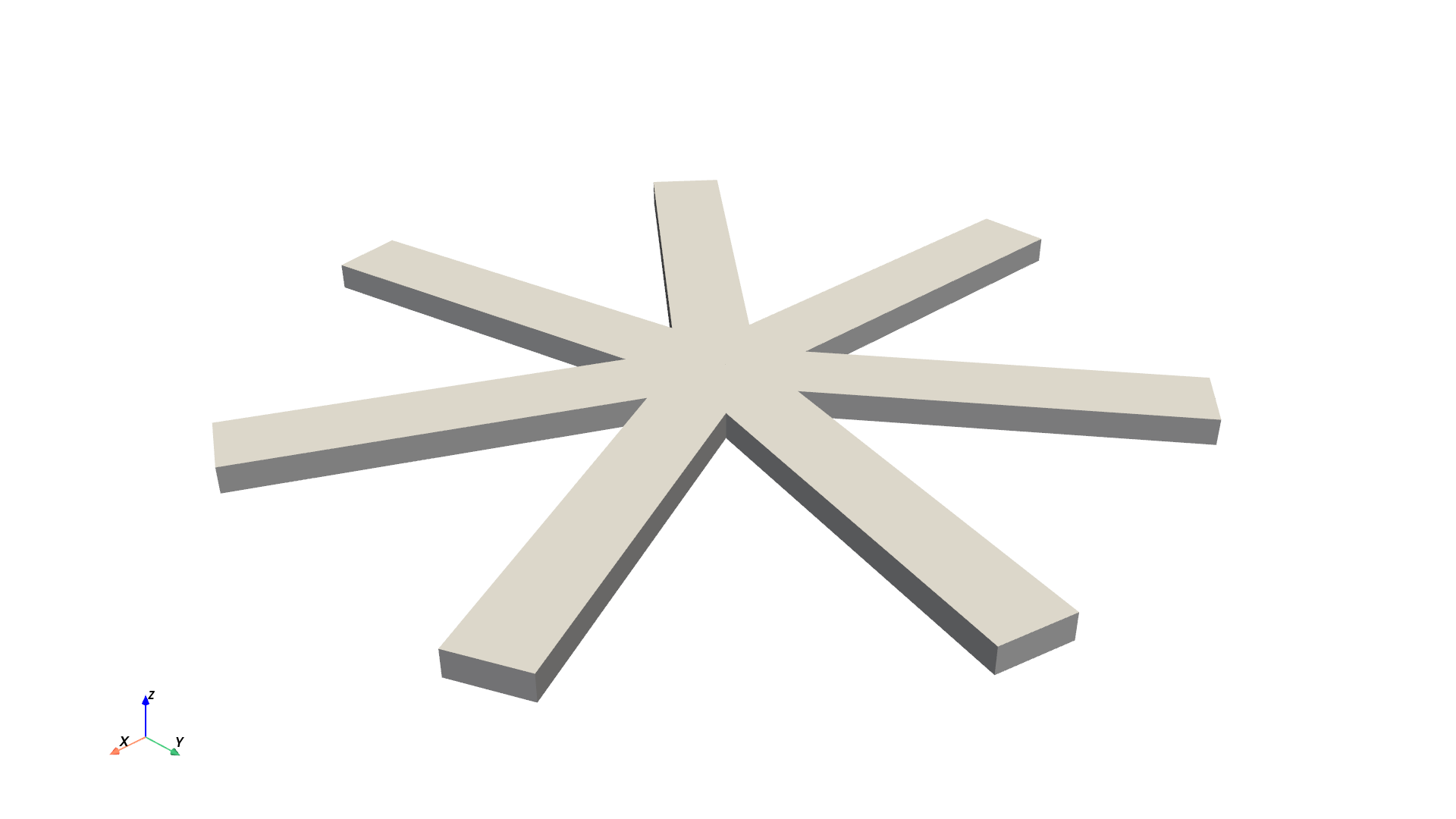 First, start MAPDL as a service.
# sphinx_gallery_thumbnail_number = 3

import numpy as np
import pyvista as pv

from ansys.mapdl.core import launch_mapdl

mapdl = launch_mapdl()